Flip Edu Up project brings together partners from five European countries: Germany, Cyprus, Slovenia, Poland and Italy.
All project partners are working with the topic of blended learning, using different approaches and methods, with the aim to support modernisation of adult education education as well as training systems.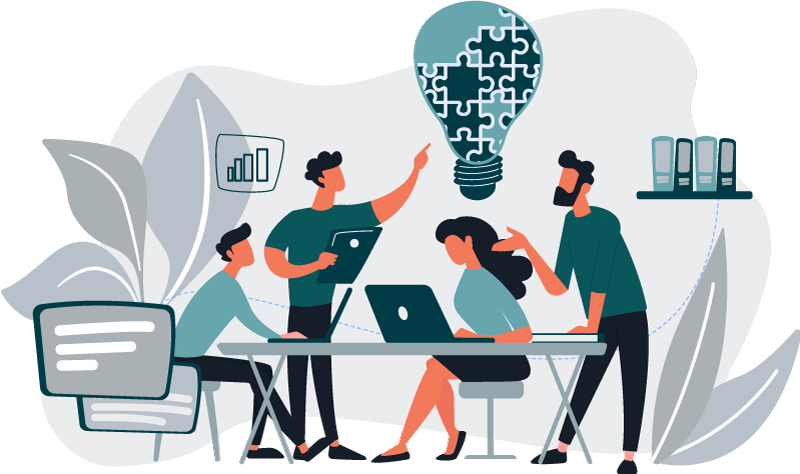 HeurekaNet – Freies Institut für Bildung, Forschung und Innovation e.V. s, Germany
Since its foundation in 2000, HeurekaNet has been committed to new approaches and methods in the field of lifelong learning and contributes to the development of learning cultures and infrastructures of learning through analysis, research, evaluation and innovative impulses. Innovation in educational institutions, the analysis of competence requirements and the development of tailor-made offers as well as the development, testing and introduction of new methods such as e-learning/m-learning and creative approaches are central topics of the projects.
DOREA Educational Institute, Cyprus
DOREA is not for profit organisation established in 2012 in Cyprus offering high quality non-formal education for adults educators and adults at EU level.
DOREA has a vast expertise in the project topic as well as technical know-how for the development of the e-learning platforms. For a past couple of years DOREA has been organising training courses focused on "Blended Learning & Flipped Classroom' and "Towards E-learning: Online Course Development" topics for adult educators and adult education institutions as well as been responsible for online course development in several Erasmus+ KA2 projects. DOREA also has a a wide network of stakeholders on the local, national level as well as European level.

Mine Vaganti NGO is a non-profit organisation established in Sardinia in 2009, whose services encompass Education and Training, Project Design and Development, Thematic Research, International Mobility, and Consultancy. Organisation encompasses professionals in the fields of project design and education (formal and non-formal) tailored to the needs of an Adult audience. At local level it coordinates activities that directly target Adults by educational means in cooperation with private foundations and other educational institutions. At local level it coordinates activities that directly target Adults by educational means in cooperation with private foundations and other educational institutions.
Fundacja "Instytut Badań i Innowacji w Edukacji" (INBIE) – a NGO Institution situated in Czestochowa – Poland, founded in 2014. INBIE promote equal educational opportunities to all social groups, and fight against social exclusion and support adult people at risk of marginalization. INBIE puts emphasis on collaborative and online learning methods and its staff has experts in Information and communication Technology applied to Education. INBIE conduct numerous trainings for adult people free of charge – the target group are adults from 50+ years willing to develop new skills and competences that allows them to re-join the work force and search for better life chances.
Center za Izobraževanje in Kulturo Trebnje (CIK TREBNJE) – is a public organization, established by the Trebnje municipality to promote and develop adult education. Organization has two units: Gallery of Naïve Artists and Adult education centre. Adult education center offers a comprehensive range of education programmes: from elementary
school for adults to secondary education programmes, as well as numerous non-formal education programmes (general education, vocational training and different courses).
Get in touch, or create an account