The online course platform is open!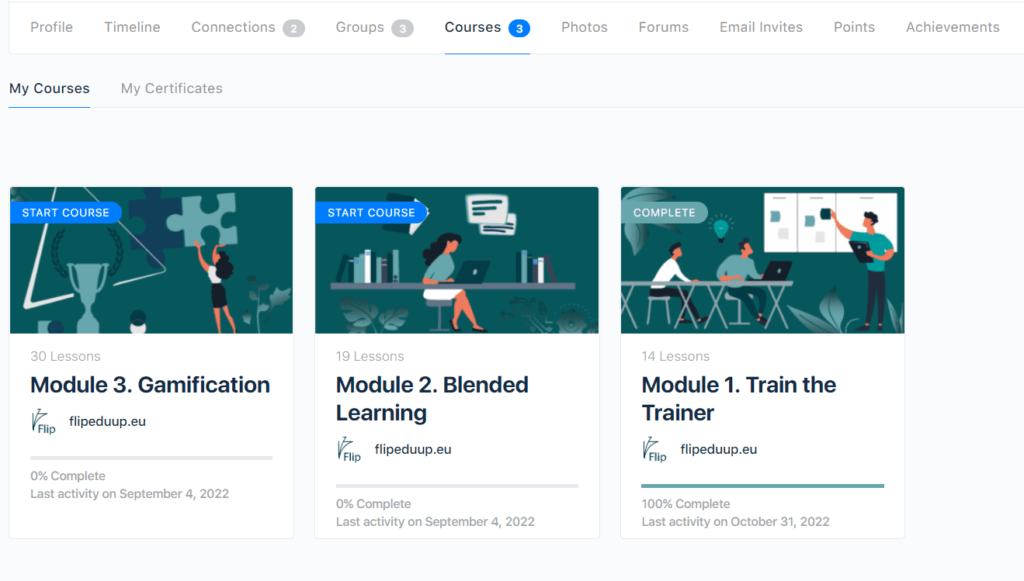 The project partnership is proud to invite educational institutions, educators, learners and anyone interested in blended learning to our newly released course platform, "Community of innovators"!
The course platform has 3 modules:
MODULE 1. TRAIN THE TRAINER
The module is divided into four lessons – "Needs analysis", "Course design", "Implementation" and "Evaluation". The module aims to assist you in determining the learning needs of individuals or groups of learners, designing the training program based on those needs, implementing the training according to financial, technical, and human resources available, and, lastly, gathering feedback, assessing and improving the training program.
MODULE 2. BLENDED LEARNING
In this module, you will have the opportunity to learn about blended learning in a comprehensive and in-depth way. The module aims to enhance your knowledge of teaching modalities, blended learning models, tools available, and how to start implementing blended learning activities. The module also invites you to take a look at the SAMR model and how it can be used while designing and implementing blended learning activities.
MODULE 3. GAMIFICATION
Not a one size fits all model – this module is meant to help you, the individual, on your journey to refine your gamification process to fit you and your students specifically. This module is meant for you to understand the general logic of gamification so that you can then take that and alter it to your own needs and your students' needs, all while keeping in mind the greater educational picture. This brief gamification module is split into three main chapters – "Introduction to gamification", "Gamification in Practice", and "Gamification & Blended Learning".
The modules are designed for educators aiming to improve their digital skills and implement blended learning methods in their classrooms.
The modules are also suitable for educational institutions aiming to transition from traditional classroom learning environments to hybrid/ blended learning environments.
Users can attend all the modules or choose a specific module they wish to attend.
We wish you an exciting learning journey!